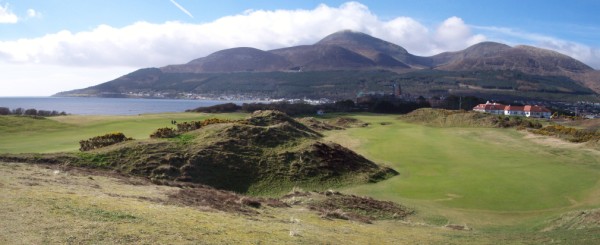 Welcome to My Golf Adventures, the website! My name is Morais Miranda and I live in New York and I am a Golf-Aholic, a Golf Aficionado, A Golf Historian, a student of the game and history of golf and a Golf Traveler. On this site I will share with you my experiences and adventures in golf and travel, in a photo-journalist type of diary, and also as a way for me to re-live my adventrues. I will share my experiences and adventures in my quest to play America's and the World's greatest golf courses, and where my game takes me on them. I am using the golf course ranking lists as compiled by Golf Digest and Golf Magazine and I will give my own opinion and rank of these courses. You will see my view point from the photos I capture. I will review and critique these golf courses and I hope you enjoy and also learn from them. Hopefully with your comments and input you can help me in deciding my future golf adventures. This site is still under heavy construction, the first page is pretty much how I want it to be, and under "Golf Courses" only "Bandon Dunes and Royal County Down" are fully complete. All other golf courses will be updated to be the same. This takes time and I have allot of info and pictures to put here.. THANKS... please sign my guest book or send me an email, your input is very valuable....
At the famous 9th Hole at Royal County Down in Northern Ireland with the Slieve Donard Hotel and the Mourne Mountains in the background.
At the famous Swilcan Bridge at the Old Course in St. Andrews, Scotland.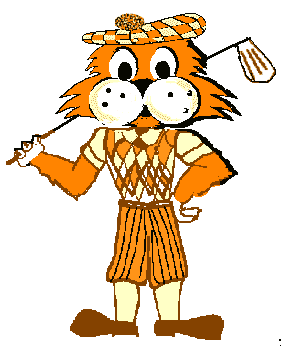 ---
---
Memorable Golf Scores 2006
78 at Mid-Ocean Club - Aug 2006
75 at vale fo Lobo - Aug 3, 2006
85 at Winged Foot-July 18, 2006
75 at Leewood CC - June, 2006
81 at TPC SAWGRASS Jan. 21
83 at Bay Hill Jan. 23
80 at Osprey Ridge,Disney Jan 24
81 at Ballybunion, Ireland
April 4
83 at Winged Foot-Sept 22, '05
Won Third low net - 2 man BB
Click here to see the pictures of the amazing
TRUMP INTERNATIONAL GOLF
Course in West palm Beach Florida and how I was able to play this amazing course, played in April of 2006.
Click here to see the pictures from my rounds at the TPC at Sawgrass and Bay Hill, played in January of 2006.
Click here to see the pictures from my 6 day adventure golfing all around Ireland and Northern Ireland in April of 2006.
Click here to see the pictures from the annual Ben-Dover Invitational with trips from Atlantic City, Myrtle Beach, Alabama RTJ Golf Trail, Jacksonville & Orlando and Ireland.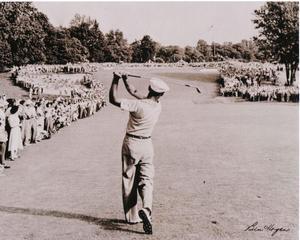 The Great Ben Hogan
Always striving for perfection

-Golf is a solitary pursuit of an unattainable goal.
-There is a fine line between golf and religion..
-Golf is a microcosm of our life, it is the only place where we can be truely free to ourselves, it is the only place where we show our vulnerability, however, we show it to ourselves and because of it we strive to be better every round we play, just like life, where everyday we try to be a better person.

-Always enjoy what you're doing.
-If you are going to put your time and energy into doing something, do something you love. And when you do it, be the best at it.
Best Career Golf Scores
72 - Hudson Hills Golf Course
October 1, 2005 - Black Tees

74 - Leewood CC - June 27,2005
* Won Low Gross at Golf Outing *
El Gato de Golfer
At the End of April 2007, I made my 2nd trip to
Bandon Dunes
, to play the new Bandon Trails and the mysterious Sheep ranch Course....
In March 2007 we had our annual Ben Dover Invitation, this year for a quick weekend in West Palm Beach area, we played, Plam Beach National, Links of Winston Trails, Links of Madison Green and Plantation Country Club.
In January '07 I traveld to Orlando for my annual Bicsi Golf trip, played Metro West, Celebration, Grand Dunes and Remington
On July 18, 2006 I played WINGED FOOT West course, a month after the US OPEN - details to follow.
I traveled to Portugal in August '06 where I played Vilamoura and Vale do Lobo - and then to Bermuda were I played on the world famous Mid-Ocean Club details to follow.
Updated: Feb 16, 2010
At the spectacular 16th Hole at Vale do Lobo in the Algarve, Portugal. This is the most photographed hole in Europe. With the beach, ocean and cliffs you can see why this 230 yard par 3 is what it is, just breathtaking.
Favorite website links
www.themorrismen.com
Golf themed Mystery Novel.
www.pargazer.com - Golf Horoscope
www.worldgolf.com
www.golfphotography.com
www.gogolf.net
www.golfersdelight.de
www.deprough.com
www.eatgolf.com
www.golfclubatlas.com
"The View from the 9th Hole at Royal County Down, Northern Ireland, the most amazing golf course in the world." - Morais Miranda - Golfer, Photographer, Traveler...
See video of me in the World's greatest courses.
Newest UPDATES - August 27, 2008
Memorable Golf Scores 2007
75 Links of Winston Trails-March 5 Birdies
---
---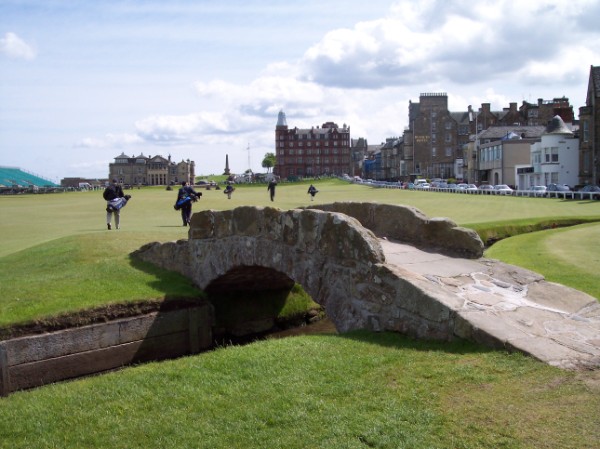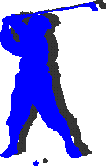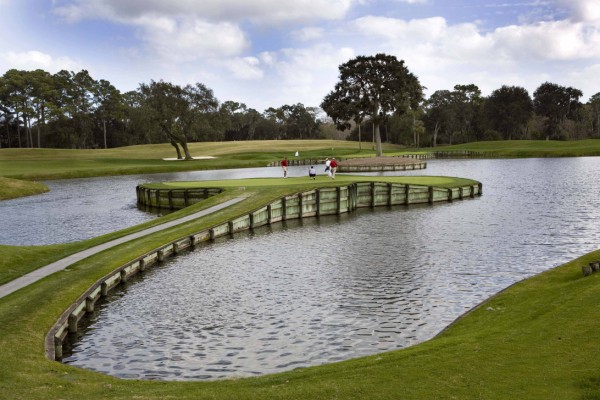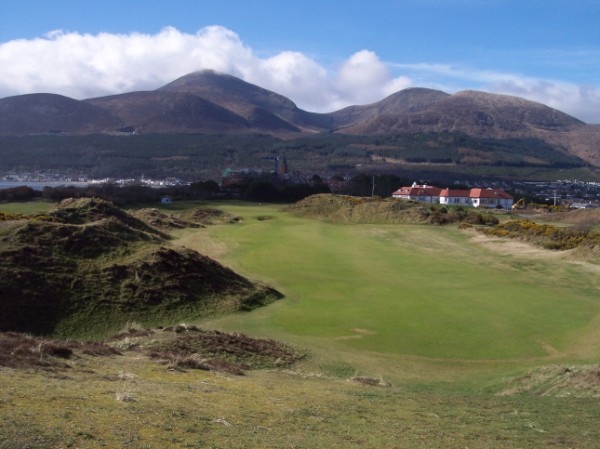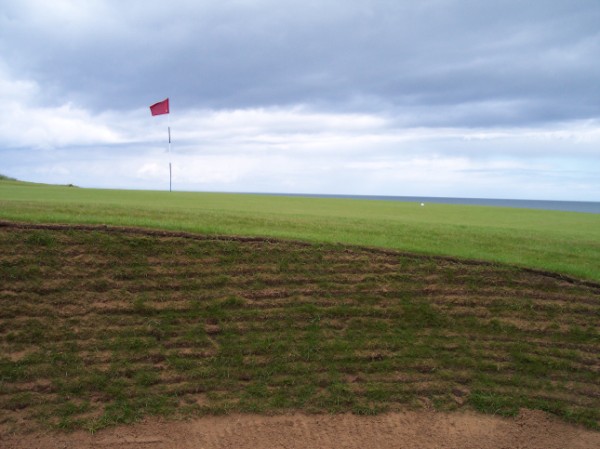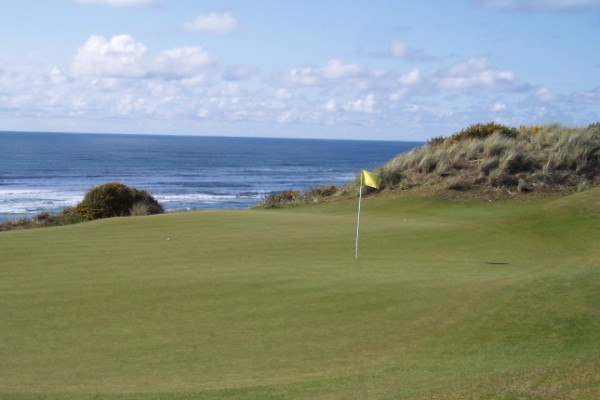 By Morais C. Miranda
--> Labor day weekend, 2008, I will be travelling to Ireland, England and Wales where I will play, the European Club, Royal Liverpool, Royal Birkdale, Royal Lytham & St. Annes, Hillside and Nefyn and District!!!!
--> On July 4th weekend 2008, I played Pinehurst #2, #4, #8, #1 as well as Pine Needles. Had a great time and played great golf - pictures to follow.
--> At the end of September 2007, I travelled to Scotland again and played Royal Troon, Prestwick, Western Gailes and Turnberry.

---
---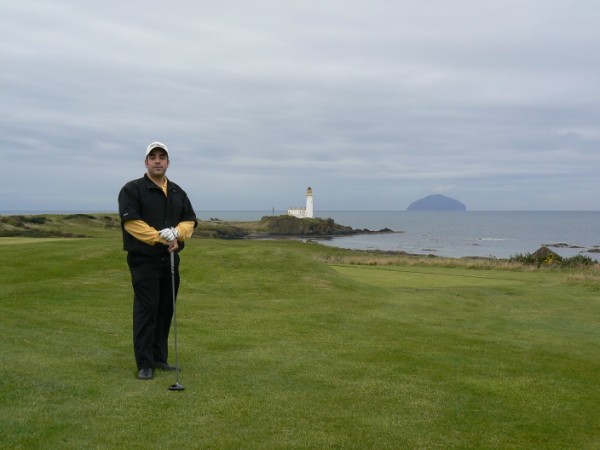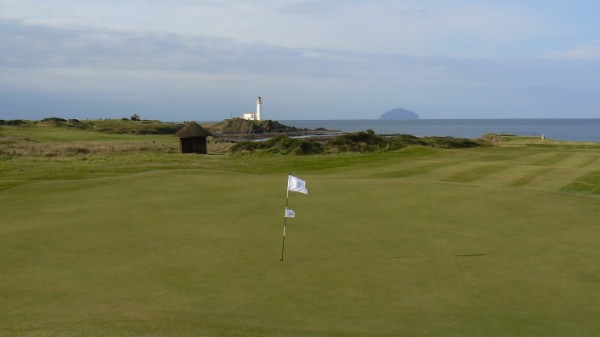 PLACES I'VE PLAYED
18 States
12 Countries
215 Different Golf Courses
At spectacular Turnberry in Scotland and the famous Lighthouse. A surreal setting, a magical place a fantastic golf course which is challenging, fun and inspiring!!!
5250
My Latest Golf and Travel picture.
---
---
---
See me featured on Mastercard's Pricelss Website!
My Favorite Golf and Travel pictures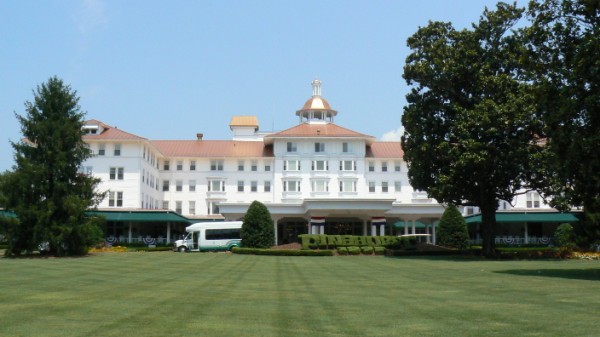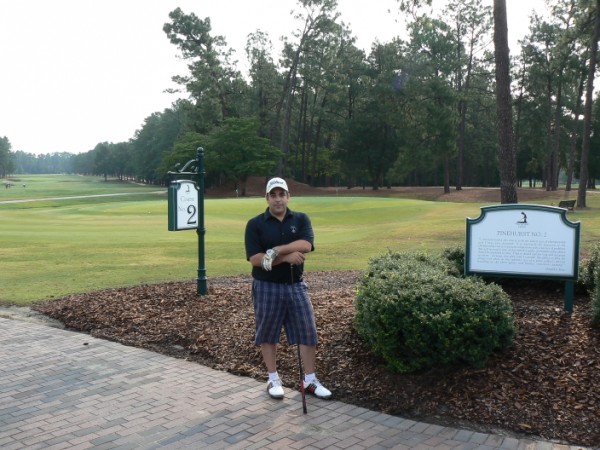 At legendary Pinehurst #2!!!!