GOLF COURSES
---
---
1st fairway - Text of view and description. Enter here and then copy and place under wach pictures as wanted.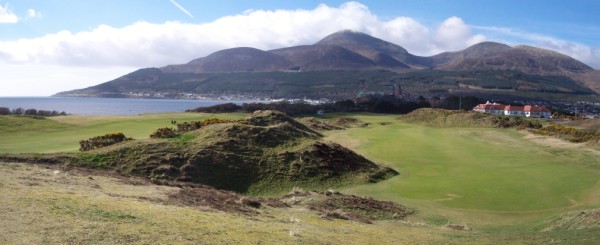 Royal County Down Golf Course
New Castle, Northern Ireland
www.royalcountydown.com

Architect: Mother Nature and Old Tom Morris
Year built: 1865
Ireland 2006, the first course we played was Royal County Down in Newcastle, Northern Irleand. We drove from Dublin, Ireland to this gorgeous little town on the Irish Sea, Newcastle. We stayed at the Golf links House whcih is directl on the course. More text of this great course to follow.
Be sure to visit the guest book and vote on your favorite golf course.

GOLF Magazine Rank
#10 of Top 100 Greatest Golf Courses in the World

GOLF Digest Rank
#4 of Top 100 Greatest Golf
Courses in the World

Tournaments Held:
2007 Walker Cup



Dates I Played:
April, 2006
Score: 86
Conditions: Sunny , Breezy, Mild