Trump International Golf Club
West Palm Beach, Florida
www.trumpgolf.com
Architect: Jim Fazio
Year built: 1998
---
GOLF Digest Rank
#84 of Top 100 Greatest
American Golf Courses (2005)

Tournaments Held:
2004, 2005, 2006, 2007 LPGA Championship

Date Played:
April 2006
Score: 82
Conditions:
very hot and Humid, sunny, barely no rough, true greens.
Be sure to visit the guest book and vote on your favorite golf course.

So I see that finally one of Trump's courses make the top 100 list of greatest golf courses in America and #86. So what do I do, I email the head pro, John Nieporte telling him of my quest to play Americas greatest Courses that are listed on Golf Digest. I also mention that I have recently played trump National here in Briarcliff Manor, NY. Without delay I recieved a nice email from him telling me that "Trump International is a very private club, however, we do set aside some times for guest play, you are welcome to play." What a agreat email this was for me. I had to be in Miami for a project on a Thursday and would take advantage of being in the Miami area and stay an extra day to play this course. On the day to play it was a very hot day in April in West Palm Beach with temperatures in the mid 80's and very high humidity. As I got off the exit form the interstate and onto the road that would lead me tot he grandiose clubhouse, the street leading me there was lined with Royal Palms. An amazing view as you can see by the pictures.
The magnificent entrance.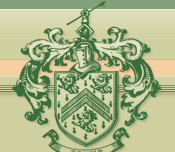 GOLF COURSES
Entrance Sign at the majestic front gates.